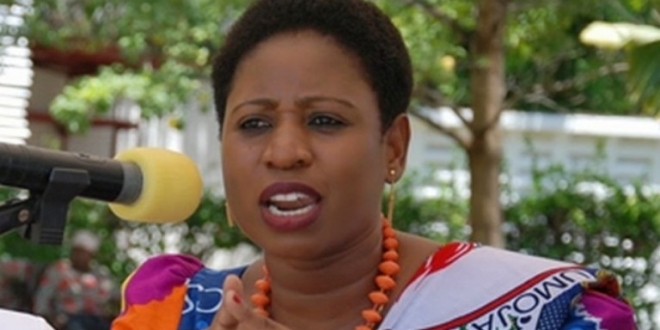 Tanganyika District Commissioner Salehe Mhando said that Karema Division, which is located on the eastern shores of Lake Tanganyika recorded a cumulative total of 91 cholera cases.
Mhando who is also the district's disaster committee chairperson said in a telephone interview that the first case was diagnosed on December 9, this year, in Kapalamsenga Ward.<br />
He said: "So far, the cholera outbreak has affected four wards in Karema Division, which include Kapalamsenga, Isengule, Ikola, and Karema."
The official explained that for the past three weeks 67 out of 91 people have been treated, while 21 were still in designated camps.
DC Mhando cited lack of toilets as one of the causes of the disease, taking into account that most of the households lacked such facilities as some were relieving themselves in the lake and other water bodies.
"The challenge is that some people prefer to use water from the lake rather than using piped water…that's why we're linking the situation with the cholera outbreak in this area," he said.
He, however, said that the district authorities have put in place several measures against the waterborne disease, including banning people from using water directly from the lake for cooking, bathing, drinking and instead they should use piped water. The campaign is supervised by village leaders, who have set hefty penalties for defaulters.
He also said that health officials have been dispatched into villages to sensitise villagers on the need for them to build and use toilet facilities in households properly. He urged them to maintain hygiene in their respective areas.
DC Mhando said the government also banned all public gatherings like funerals, weddings and businesses which operated in undesignated areas.
Recently, Health Minister Ummy Mwalimu warned of a possible outbreak of cholera across the country following a survey showing that the disease had already hit four regions.
So far, six people have died and at least 458 suspected cholera cases have been reported in the past month. Mwalimu yesterday asked regional health authorities to enforce hygiene by-laws and launch campaigns to create public awareness on the waterborne disease.
She noted that the number of regions that have been affected by the outbreak has been increasing. They were initially four in October and by November they went up to six, she said, warning of a possible outbreak in other regions.
"The report released in October shows that only six councils in four regions were affected by cholera, but the new report shows that from November 1 to 30, at least 14 councils recorded cases of the disease," she noted.
The report shows that the most affected regions are: Morogoro (282 cases), Dodoma (96 cases), Mara (31 cases), Kigoma (30 cases), Arusha (11 cases) and Dar es Salaam (8 cases).
She said that poor sanitation and the mushrooming of street food vendors were among the factors fuelling the spread of the scourge. The minister asked people to remain on alert, use treated drinking water and keep their homes clean.
"I am asking the regional health officials to make sure each household has at least one modern toilet. Some people have the tendency to pollute water sources, something that increases the spread of the disease," she said.