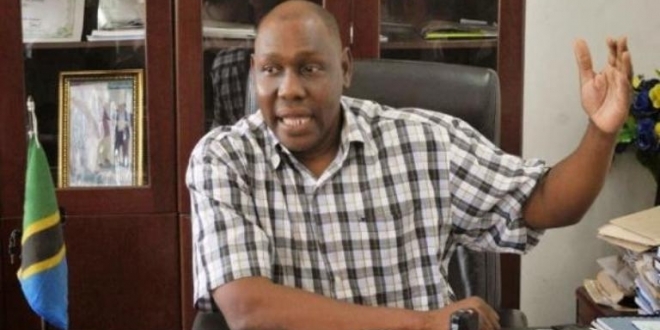 The municipal authority has, therefore, banned selling of food stuff by the roadsides and other open places during the festive season, citing a possible escalation of the epidemic.
Speaking with The Guardian on the phone yesterday, Regional Medical Officer (RMO), Dr James Kiologwe, warned area residents, saying that at least 329 people contracted the disease in the new round, killing seven of them. He warned that if no strict measures were taken the entire region would be affected.
He noted that the disease was first reported in Mpwapwa District after one person believed to have contacted it in Kilosa District in Morogoro Region reportedly visited Mpwapwa area.
"I urge the public to be more careful during the festive season, avoid eating carelessly on the streets and maintain hygiene since the disease is likely to spread further if we don't comply with health standards," said the RMO.
He cited Mpwapwa as leading other districts in the region with 208 cholera cases, followed by Kongwa (95), Chamwino (18) and Dodoma (8). The district also led in deaths with three cases as both Kongwa and Dodoma witnessed two deaths each.
Following the new outbreak of the disease, Dodoma District Commissioner (DC) Christine Mndeme said she had initiated a campaign against the disease aimed at eradicating it in the district.
"I urge the public to be more wary of the disease as we approach Christmas and New Year celebrations," she said, adding that the authority was working to ensure the disease was wiped out in the district.
She called on ward and village health officers to spread awareness and education on the disease, urging them to quickly report any cases realized within their areas of jurisdiction.
In October, last year, the Ministry of Health and Social Welfare (MOHSW) notified the World Health Organisation (WHO) of new cholera outbreaks in 13 regions in the country, including Dodoma.
As of 13 October, 13 regions were affected. They included Dar es Salaam, Morogoro, Pwani, Kigoma, Kilimanjaro, Iringa, Dodoma, Geita, Mara, Singida, Shinyaga, Mwanza and Zanzibar.
As of October 19, the cumulative number of cases was 4,835, including 68 deaths. The region of Dar es Salam accounts for 72 per cent of all reported cases (3,460). Zanzibar also reported 140 cases.